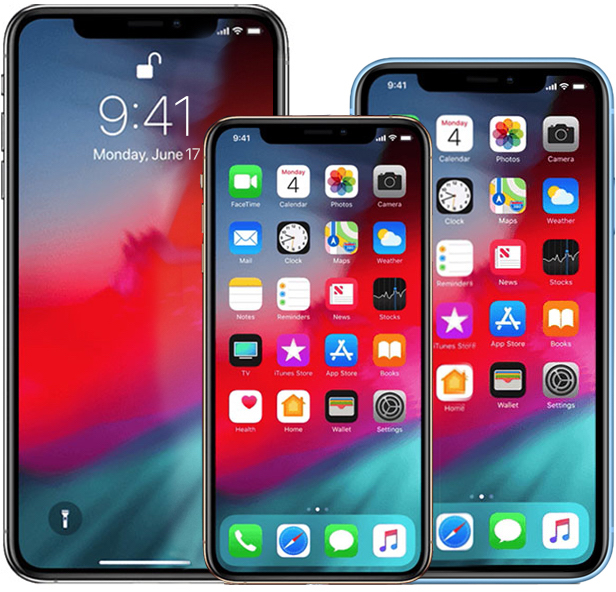 This was stated by the analyst Ming-Chi Kuo, who had already anticipated that the mobile would come in three sizes and all with Oled technology.
The iPhone model 2019 has not yet been released and there are rumors about how it will be the year 2020.
Apple would launch 3 iPhones compatible with 5G networks in 2020, said analyst Ming-Chi Kuo to site MacRumors.
Last month, the analyst had said that next year's 5.4-inch and 6.7-inch iPhone models would support 5G, while the successor to the 6.1-inch iPhone XR would only access LTE networks.
However, Kuo now unveiled a new version of the facts and said that the next year's three models would be compatible with fifth-generation networks that allow speeds between 10 and up to 100 times higher than 4G.
"Apple has more resources to develop the iPhone 5G after the acquisition of Intel's baseband business," said the analyst. It should be remembered that the company led by Tim Cook announced that it was buying a large part of Intel's modem business for USD 1 billion.
Anyway, as explained in the article, the company is not yet ready to stop using Qualcomm processors and probably just used its own in 2021. In addition to incorporating 5G technology, according to the expert a few months ago, the three iPhones will incorporate Oled display.
The analyst believes that the prices of mobile phones that have Google's mobile operating system will also decrease.
According to Kuo, 5G mobile phones with Android will decrease their price until they reach values ​​between USD 249 and USD 349 in the second quarter of 2020. These mobiles, in their opinion, will only be compatible with frequencies below 6 GHz
The operation of 5G
The radio spectrum is the highway through which information circulates. And this resource is divided into frequency bands that are used for different purposes.
In the case of 5G, three components must be considered: bands below 1 GHz, to expand band coverage in urban, suburban and rural areas, as well as to support Internet of Things (IoT) services; between 1 and 6 GHz to offer a good combination of coverage with capacity; and above 6 GHz or millimeter bands for some services that require ultra speed and low latency, as in autonomous vehicles or robots.
5G implies a speed increase of between 10 and 100 times compared to 4G and 4G +. The download speed of 5G will be 10 Gbps, while currently, the average in 4G is 16 Mbps.
This technology also reduces latency, that is, the time between an order being sent and executed: it would go from the tens of milliseconds of the 4G to just one millisecond.
It should be noted that the new iPhone models of 2019 that, as is usually the case, are not yet released in September.
Source: macrumors.com